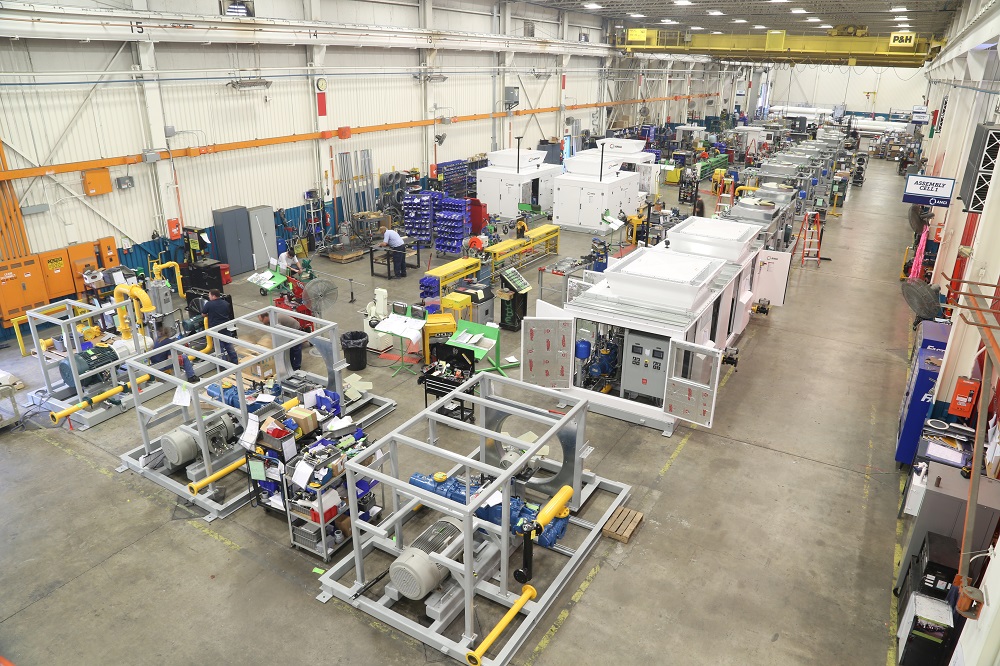 ANGI Energy's Design, Manufacturing, Research, and Test Facility is located in Janesville, Wisconsin, USA. The complex is built specifically for the manufacture and testing of small and medium horsepower rotating machinery.
The facility offers ANGI 141,000 square feet of manufacturing and material handling floor space with dedicated shop areas for: Gas and Control Panel Assembly, Compressor Assembly, Welding and Fabrication, Machining and Hydrostatic Testing.
The testing facility is 6,500 square feet with 750 kilowatts of programmable testing power, with a high-flow re-circulation loop that includes: 30,000 standard cubic feet of high pressure storage, a regulated manifold, load regulators, flow metering and fluid handling. This testing facility supports extended testing of the largest compressors ANGI packages on Natural Gas, at the customer's specified suction and discharge conditions.