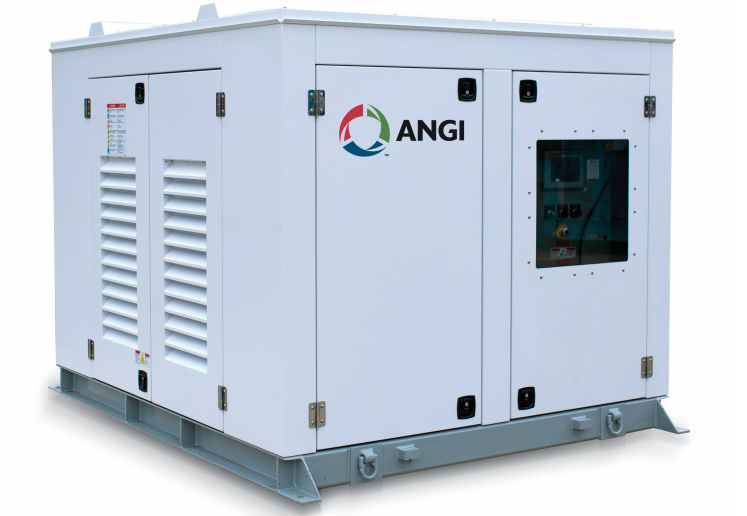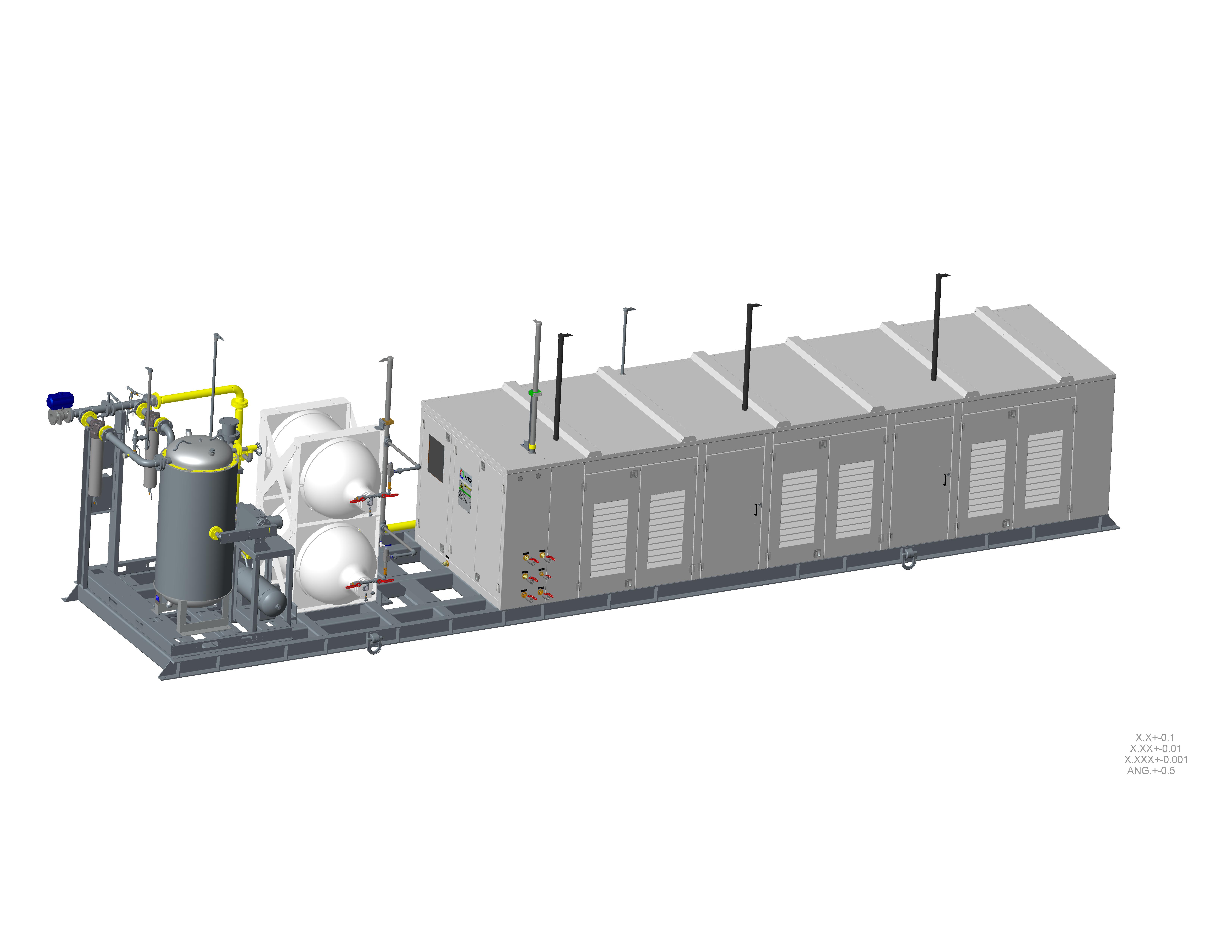 ANGI NG75E is a fully packaged, quick-deployment CNG compressor that allows for simplified installation and operation. At the heart of our NG75 packages are JA Becker CNG Compressors, designed for lower inlet pressures. This package offers unrivaled flexibility to small and medium sized refuse, vocational, municipal, and other fleet operations — developed with ANGI's proven packaging expertise which has a long-lasting reputation for quality, durability, and the lowest total cost of ownership.
Features & Benefits
Simplex, Duplex, Triplex solutions offering best in class performance.
Up to 75 BHP electric motors, direct drive, 480VAC, 1800 RPM.
Resilient mounted compressor to reduce vibration.  
Flexible connections and slide out compressor base for ease of maintenance.
FleetPro Options
Sufficient storage to defuel one (1) truck without venting any gas to atmosphere.
Available storage to facilitate one (1) typical fast fill.
Fast Fill hose assembly on skid.
Single tower dryer with manual regeneration designed for 2 compressor flow integrated into fleet pro solution.