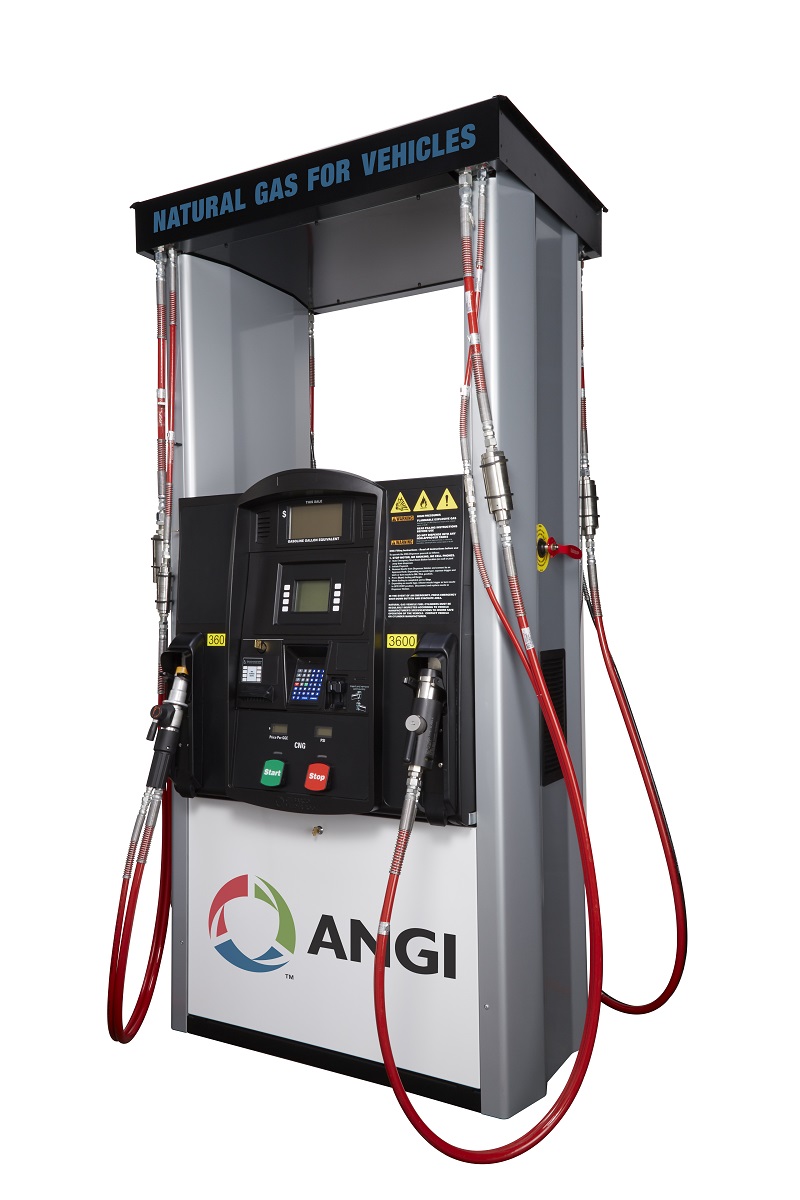 Encore® CNG offers a familiar interface to your customers, a seamless experience from gasoline to CNG fueling, and provides you a seamless integration with your existing forecourt controller. It provides a safe, fast and complete fill with maximum flexibility and connectivity to the ANGI compression system.
Highlights
Safe, fast, and complete fill: Temperature-compensated fill rate with optimized, electronically controlled filling software. Positive shut-off, actuated ball valves with hydrocarbon and motion sensors provide industry-leading safety.

Seamless integration: Ties to your existing forecourt controller — minimizes impact to your site payment network and saves the cost of a separate POS system.

Remote connectivity: Integrates with the ANGI compression system to provide three possible tiers of remote monitoring and configuration capabilities. Increase your site uptime with our connectivity.

Familiar interface: Increase throughput, streamline transactions, shorten wait time, and enhance your customer's experience with Encore's familiar interface and intuitive design. Available in 1-sided or 2-sided models.

Maximum flexibility: Configurable for 3-Bank or Direct-fill site configurations. One dispenser for hi-flow and standard flow applications — fill cars or buses from the same dispenser and increase throughput for your site.
Single and Dual Hose Designs
One, Two, or Three-bank Sequencing
Coriolis Mass Flow Metering
Internal Microprocessor Controller
Electronic Temperature Compensation and Sequencing
NGV Type 1 or Type 2 Nozzles
Certified for Weights and Measures
High Flow Transit Dispensers Available