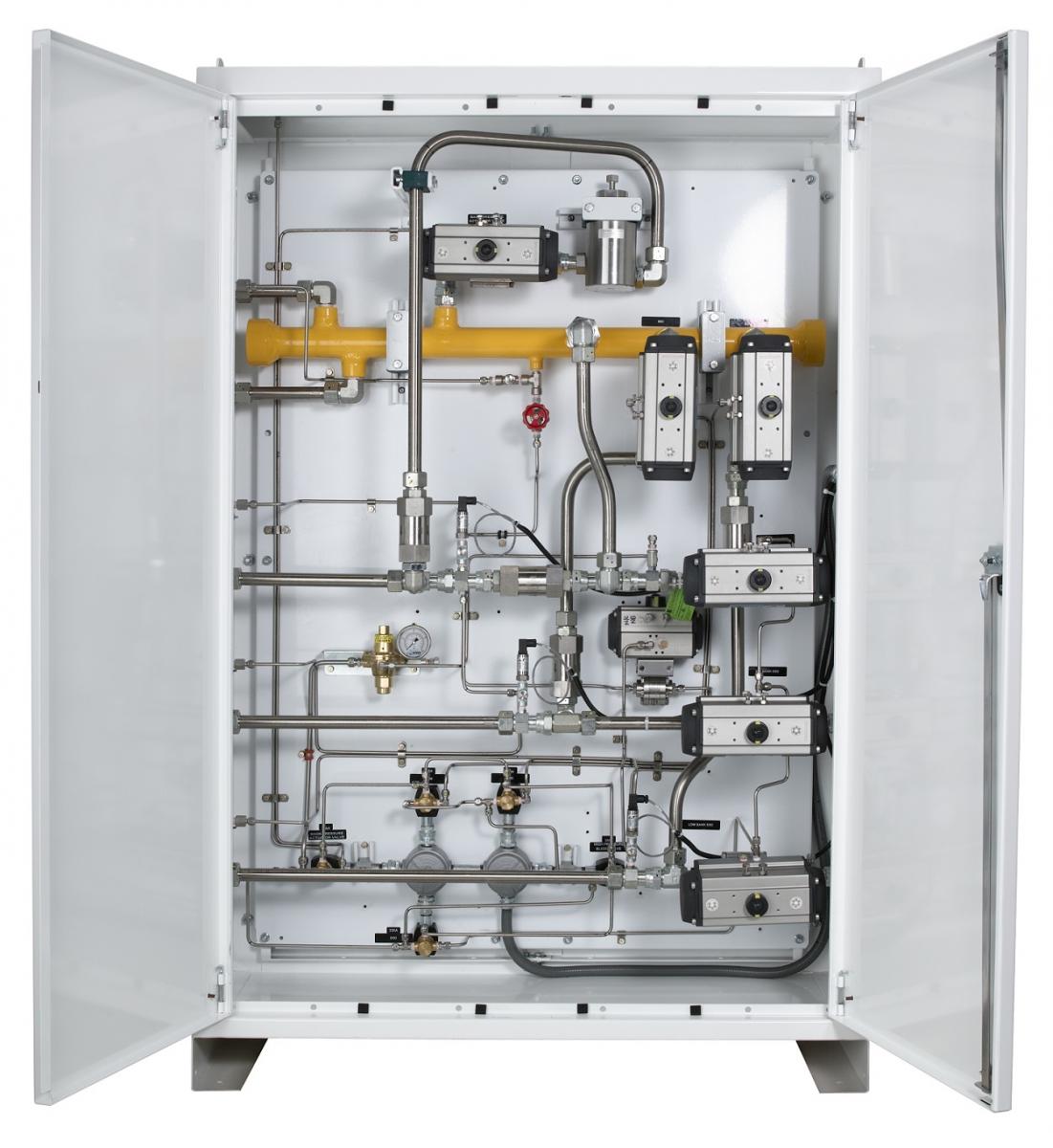 ANGI designs and manufactures priority panels for systems filling a few vehicles to very large systems filling thousands of vehicles per day. Typical features are:
Pneumatic or Electronic - Pneumatic panels use valves that open/close based on preset mechanical settings. Valves in electronic panels are actuated by an electronic control system that is monitoring pressures.
Buffer or Three-Bank Operation - Buffer panels direct flow to a dispenser or to storage vessels that are manifolded together in one group. Three-bank priority panels direct flow to one of three groups of vessels and may also have direct fill capability to direct flow to the dispensers.
Flow rate - Priority panels are designed for a maximum flow rate. The components are selected to allow the maximum rate of gas to flow through the panel. ANGI's standard panel designs have flow rate designs ranging from 100-4000 scfm. Custom panels can be made for higher rates.