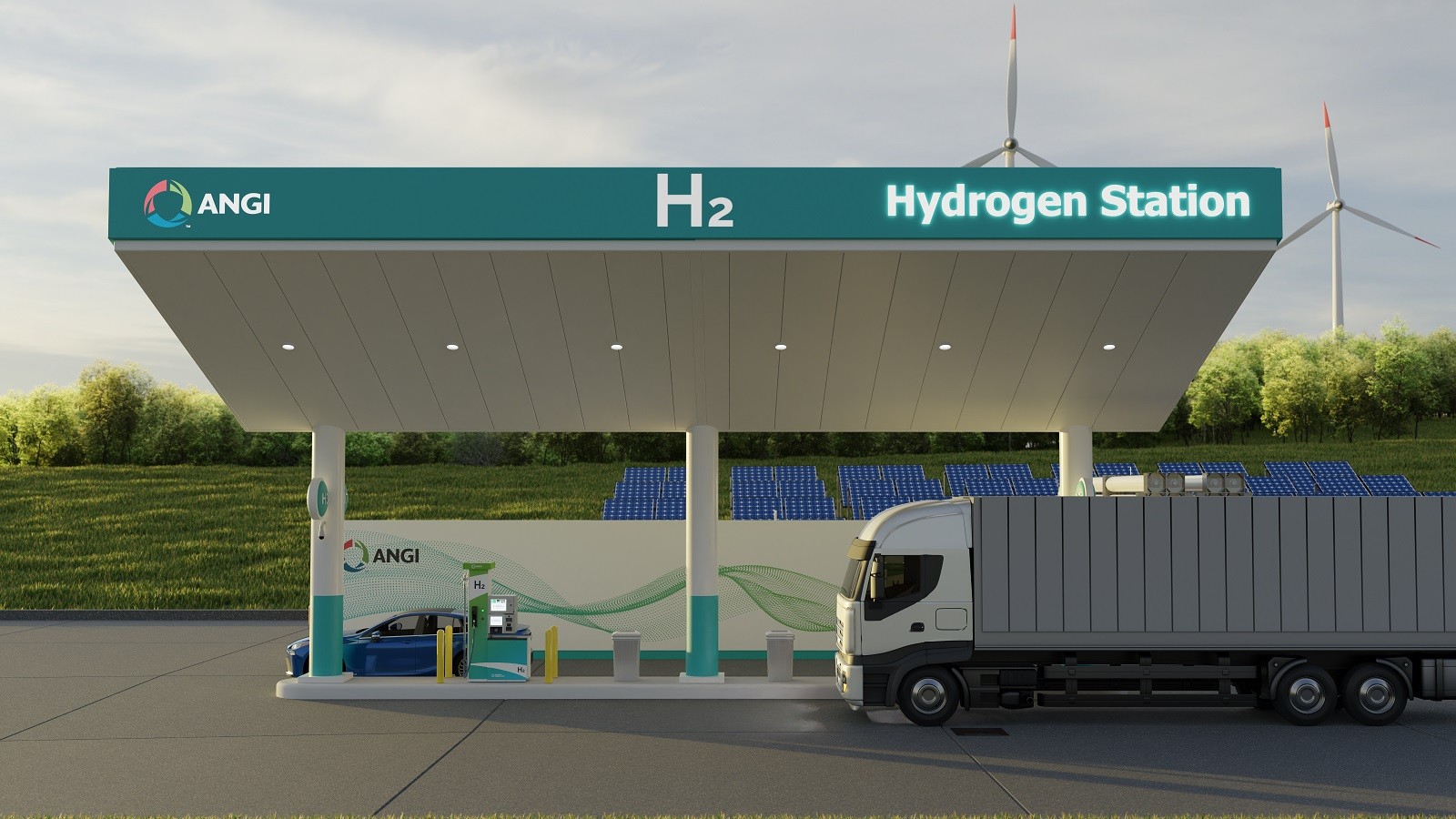 Our Hydrogen Refueling Station (HRS) is a specially designed system for refilling fuel cell electric (FCEV) vehicles with pressurised hydrogen gas.
Our expert-led in-house design combines best-in-class technology to bring to you a complete station solution comprising compression, storage, valving, cooling and dispensing. We work with you to understand your current and future needs and model a scalable solution to meet factors such as your hydrogen supply method and station throughput.
Leveraging our core capabilities in gaseous fuels dispensing and compression developed over 40 years, our hydrogen station solutions have been expertly engineered for high performance and industry leading uptime. Our stations are backed by our national networks of specialised field service and maintenance technicians. All systems are additionally web enabled for remote monitoring via the ANGI Portal and Web App, for complete peace of mind.
Our HRS is compliant with SAE J2601 and SAE J2601-2 fueling protocols and is ready to meet to meet all applicable regulatory and industry certifications by region.
Consultative approach to station design: we work with you to design your station according to your current and future needs.
Modular, containerized solutions for plug and play deployment, even where space is limited.
Flexible around different hydrogen production or supply models.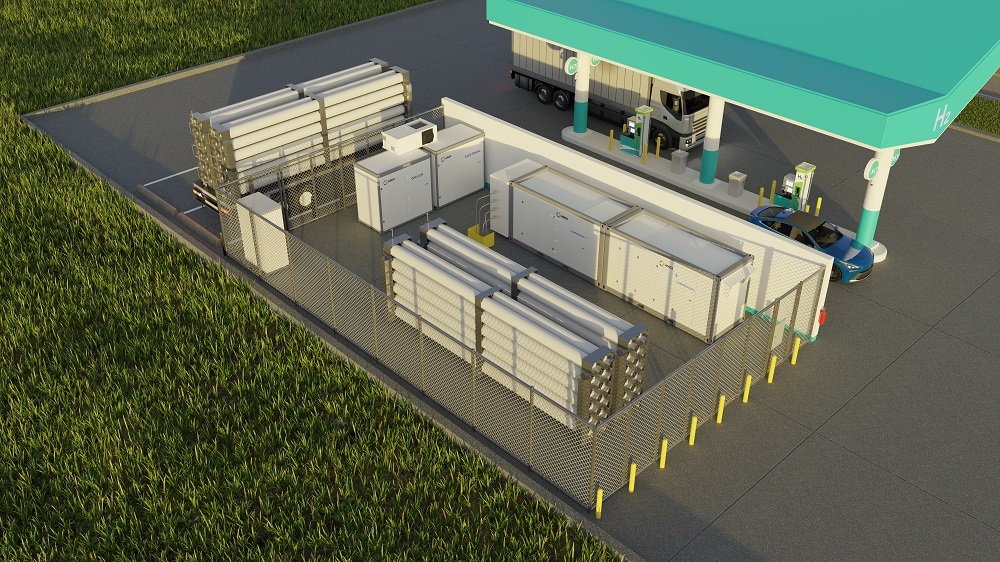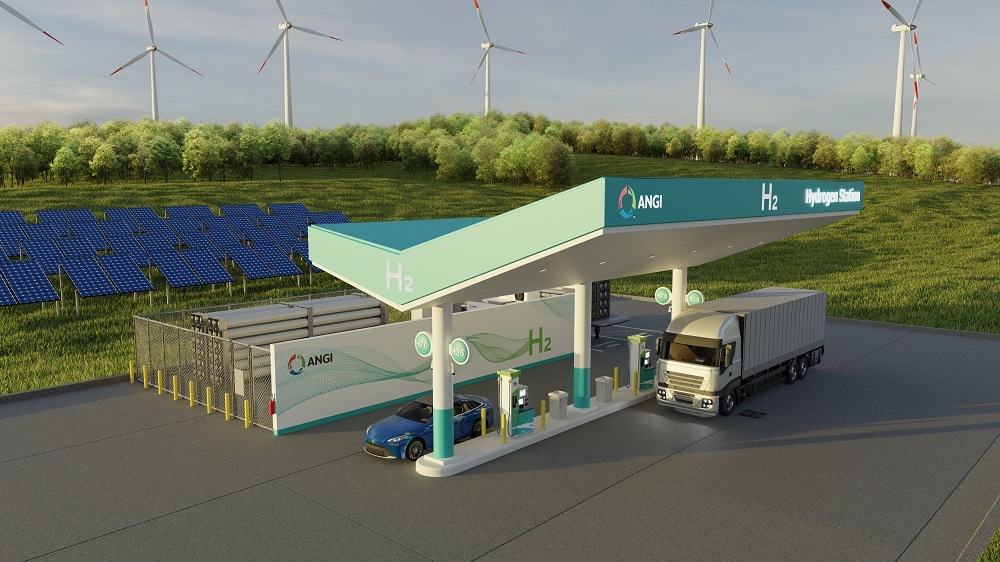 Configurable to serve a wide range of applications and volumes, from passenger vehicles to heavy duty fleets.
High serviceability and uptime, backed by our extensive service & maintenance network.
Cloud connectivity via central site controller for remote monitoring, reporting, energy management and preventative maintenance.
Our hydrogen station system components are designed to be extremely modular and ready to scale with your business over time. All station components are connected to the cloud via a central site controller for remote monitoring and maintenance.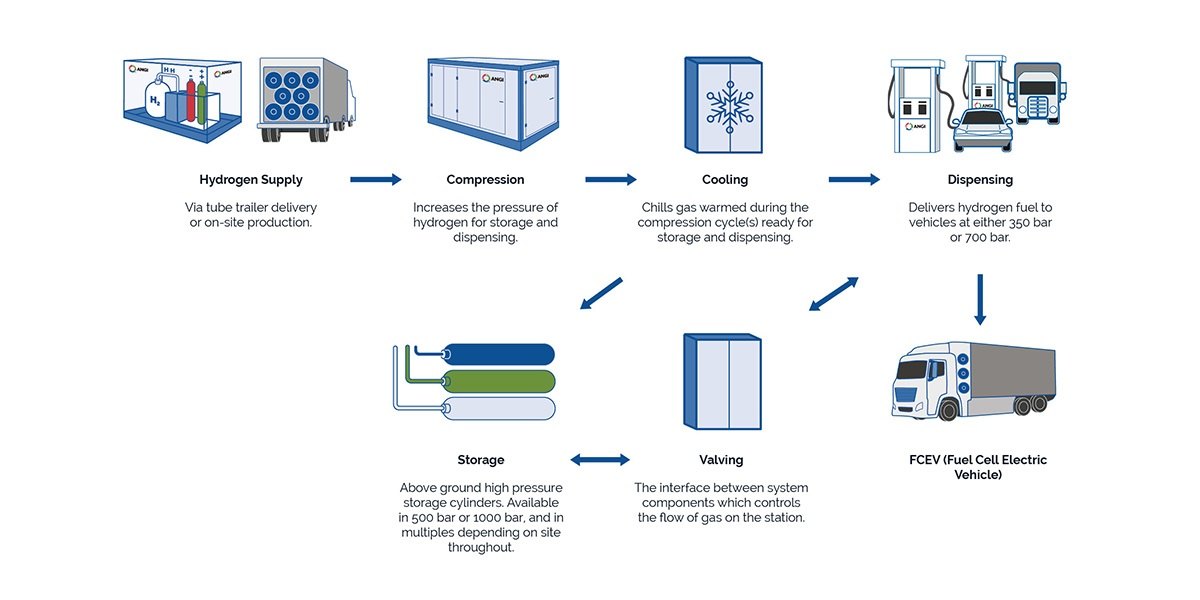 Why ANGI?
Our turnkey hydrogen refueling stations are built on our legacy of industry leading refueling solutions for commercial and retail applications. A product of the quality engineering that is our signature, and trusted by thousands of clients worldwide, our hydrogen refueling systems are designed to provide a 'comfortably new' hydrogen refueling experience for drivers, by combining familiar design, with the latest modern technology for the best end-user experience.
Questions about hydrogen refueling solutions?
Contact an ANGI Energy hydrogen expert today
Related Products